Panot, chef Marc Ribas's new restaurant at the Casa Fuster Hotel
On May 14, Panot Restaurant opened its doors, the proposal of the well-known Catalan chef, Marc Ribas, to delight with a careful gastronomic offer in the noble floor of the Hotel Casa Fuster.
Marc Ribas offers us a complete experience, combining the most traditional Catalan cuisine with the impressive modernist interior of Casa Fuster, where the diner will be transported until the beginning of the last century, recovering flavors, techniques and traditional dishes that deepen the culture of this period, with a subtle influence of French cuisine.
His name, Panot, is not born as the shape of the emblematic tile of Passeig de Gràcia, but rather to a rustic and tasty bread served with an oil of the becaruda variety.
In the words of Marc Ribas, "In the menu, we have thought in very current aspects, that at the same time have a relationship with the modernist movement, achieving a balance between sustainability, health and pleasure. While, we are always showing our gastronomic personality. The intention is to transport the past into the present, always giving priority taste rather than aesthetics. We do not seek a rigid and archaic service. The intention is to offer a direct service, and a succulent, fresh, seasonal cuisine and a lively menu. "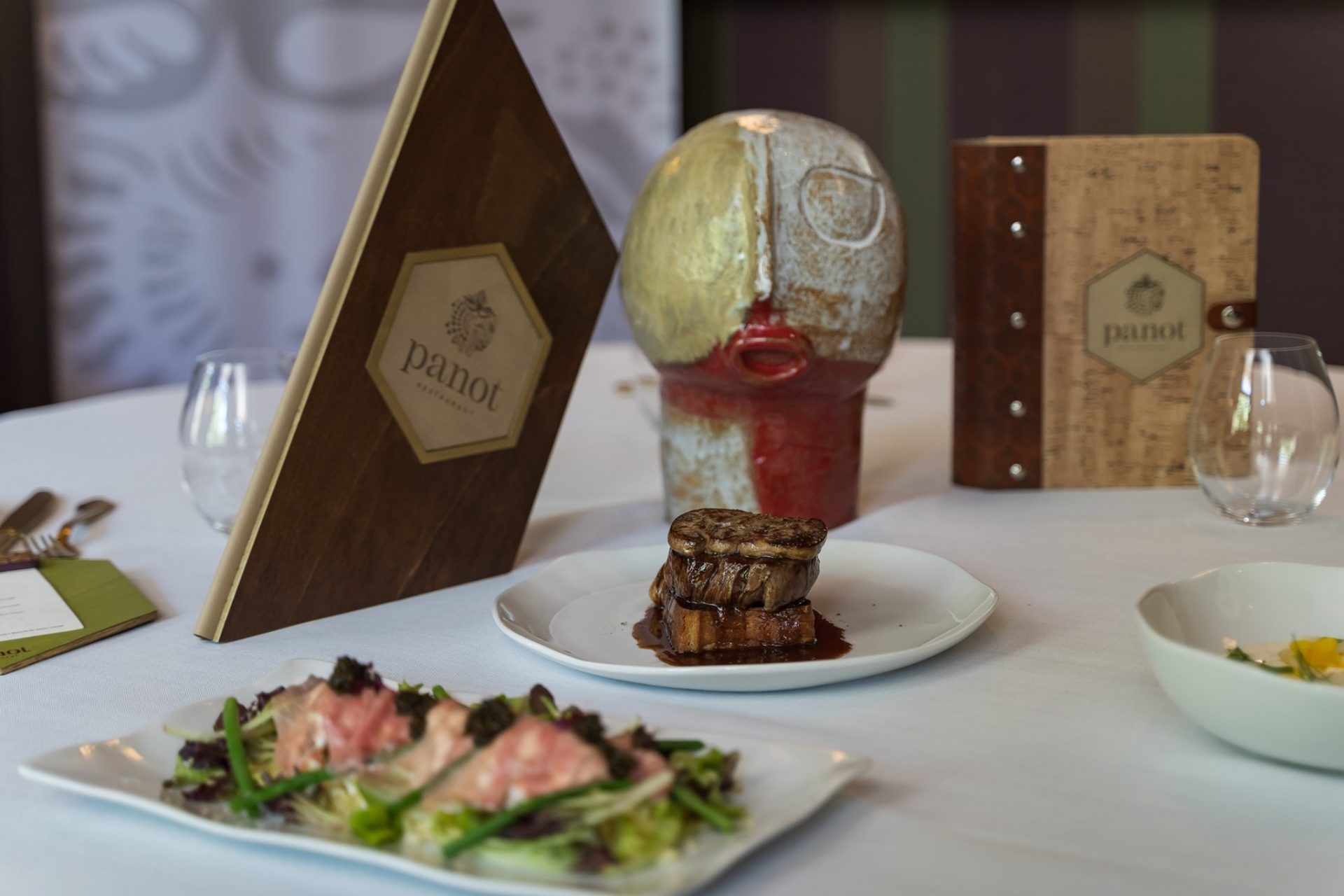 Panot Restaurant, combines perfectly with the culture and values that Center Hotels has defended since its origins, and which are in the DNA of the chain, always an advocate of a product of the highest quality. Hoteles Center, feels completely identified with the project of a prestigious chef such as Marc Ribas, and also, Panot starts with the intention of becoming a great classic restaurant in Barcelona.